Some people age more slowly than others. These people were born on a day that comes around only once every four years - Leap Day - February 29th.
A leap year is any year whose date is exactly divisible by 4 except those which are divisible by 100 but not 400. (confusing no?) Why such complexity? Because the exact number of days in a solar year is barely less than 365.25. So wise minds developed the "rule" so that every now and then a leap year is skipped to keep the calendar on track over the long haul.
Most having a birthday on this rare day celebrate a birthday every year, either on February 28th, or March 1st. However, on that special year when they can actually observe their "real" birthday, we want to acknowledge it with a special card.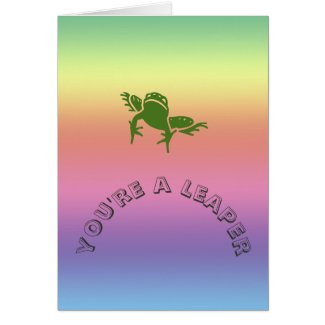 Card - Leaper Birthday
by
bkmuir
Look at more February 29 Cards at
zazzle
Here is a gathering of cards for this special occasion (available from various Zazzle shopkeepers):
Powered by
Zazzle Affiliate Helper